Greetings, my name is Brenna, I' am in 25, and still trying to figure out this blog, Alexis save me! I love how your blog looks and can't figure this stupid thing out! Though I will warn everyone, I cannot for the life of me spell. I will on occasion curse, so please, if it bothers you, don't read my blog. I don't like nitpickers. So about me, too much to try to explain, you will learn much. I love to make jewelry and art. I love bellydance, specifically gothic style and would love to learn ATS. I don't claim to be that good at it though. There is a good deal about me you will come to learn about here, I just don't know how to describe it all right now.
So here is a picture of me, its old and candid, but I need to get more new pics of me. Anyways here I am playing with some isis wings; it's one of my favorite pictures My hair is also dyed red now lol
Also here is my little love you will probably hear me talk about quite a bit, this is my boy petey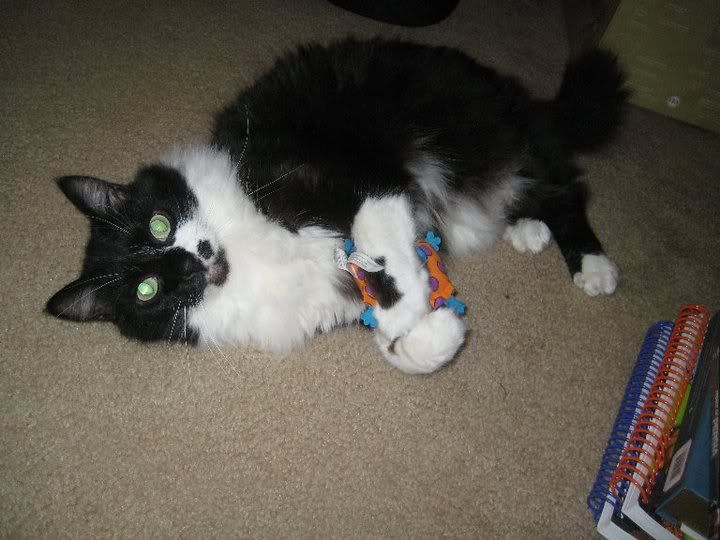 What will you find here? Random posts about wants, desires, life, fun, food, bellydance, whatever I feel like. I hope you enjoy!